Brief History and Purpose of the EBM
本组织名为 : 『马来西亚基督教卫理公会砂拉越华人年议会基督徒布道团』。简称 『基督徒布道团』。创立于1936年6月29日,乃宋尚节博士来诗巫开布道会期间成立。】
The name of this organization is: The Malaysia Methodist Church Sarawak Chinese Annual Conference Evangelism Band Ministry". Abbreviated as "Evangelism Band". It was founded on June 29, 1936, when Dr. Song Shang Jie came to Sibu to give a sermon. 
本团本着上帝爱世人之心,以宣传基督救世之福音,见证信靠蒙恩的奇妙,努力引人归主,训练他们为主耶稣的门徒,同得救恩为宗旨。
In the spirit of God's love for the world, this band promotes the gospel of Christ's salvation, testifies to the wonders of trust and grace, strives to lead people to the Lord, and trains them to be the disciples of the Lord Jesus to share the same salvation.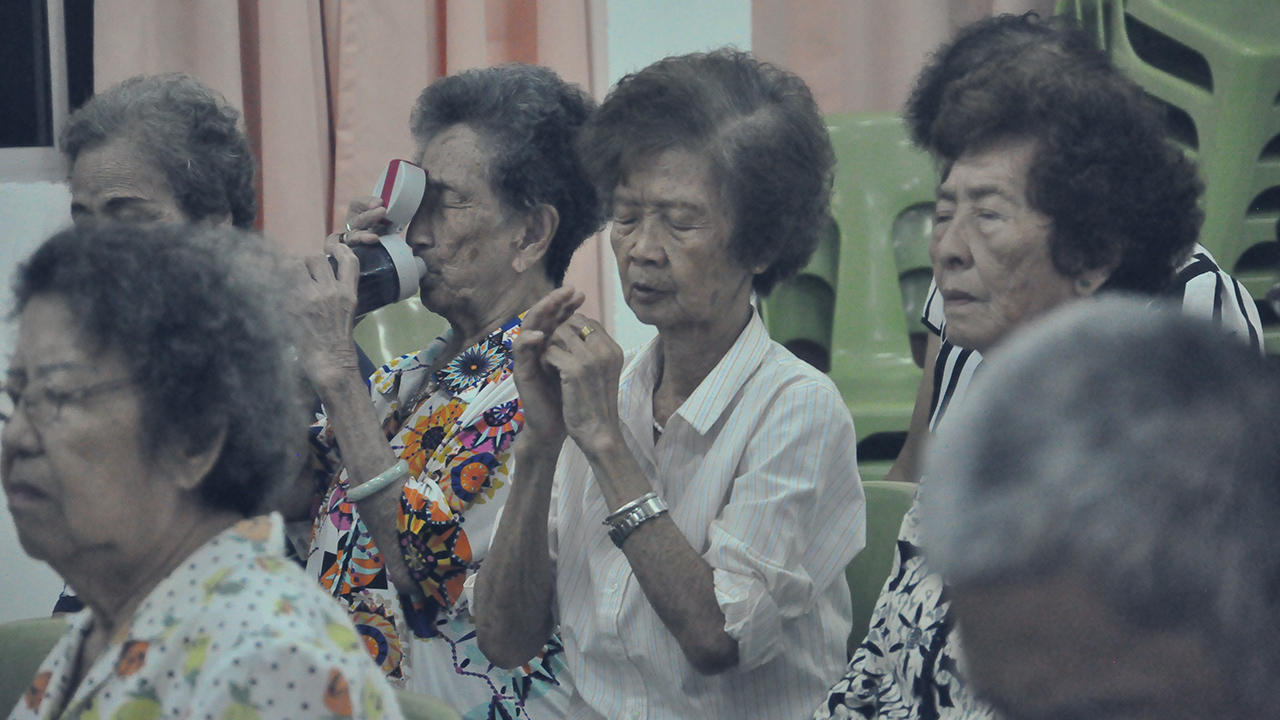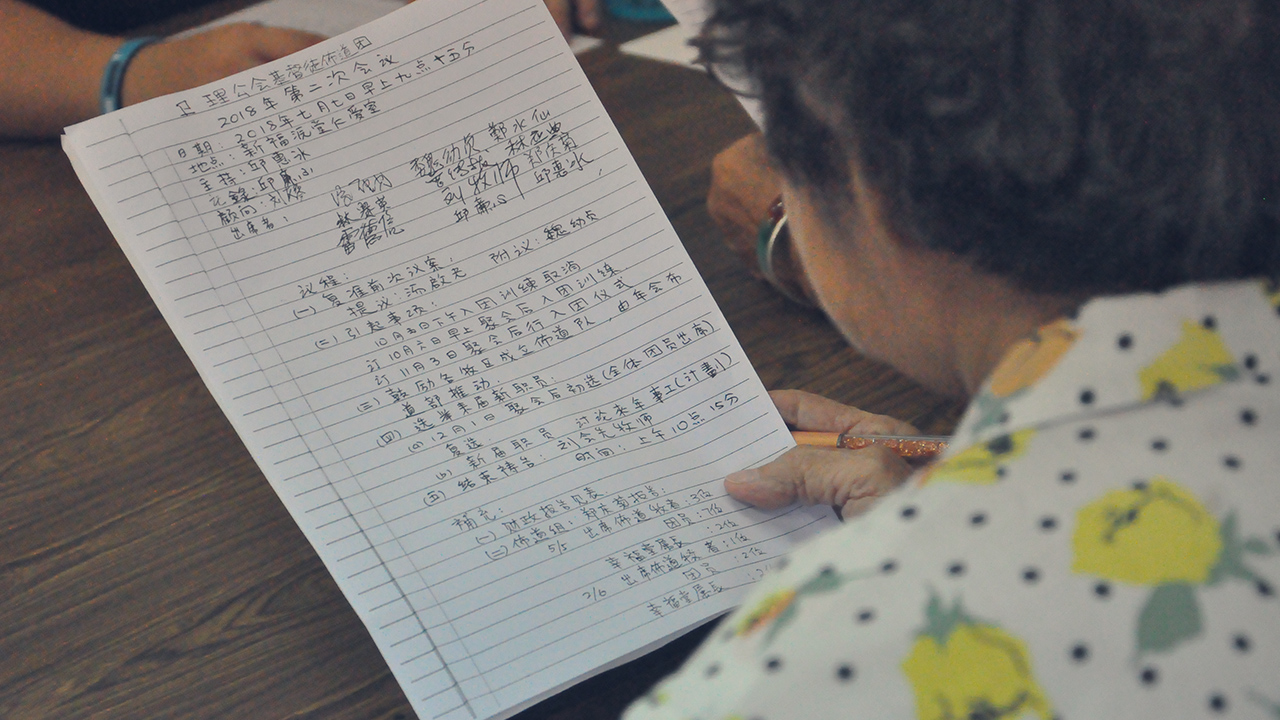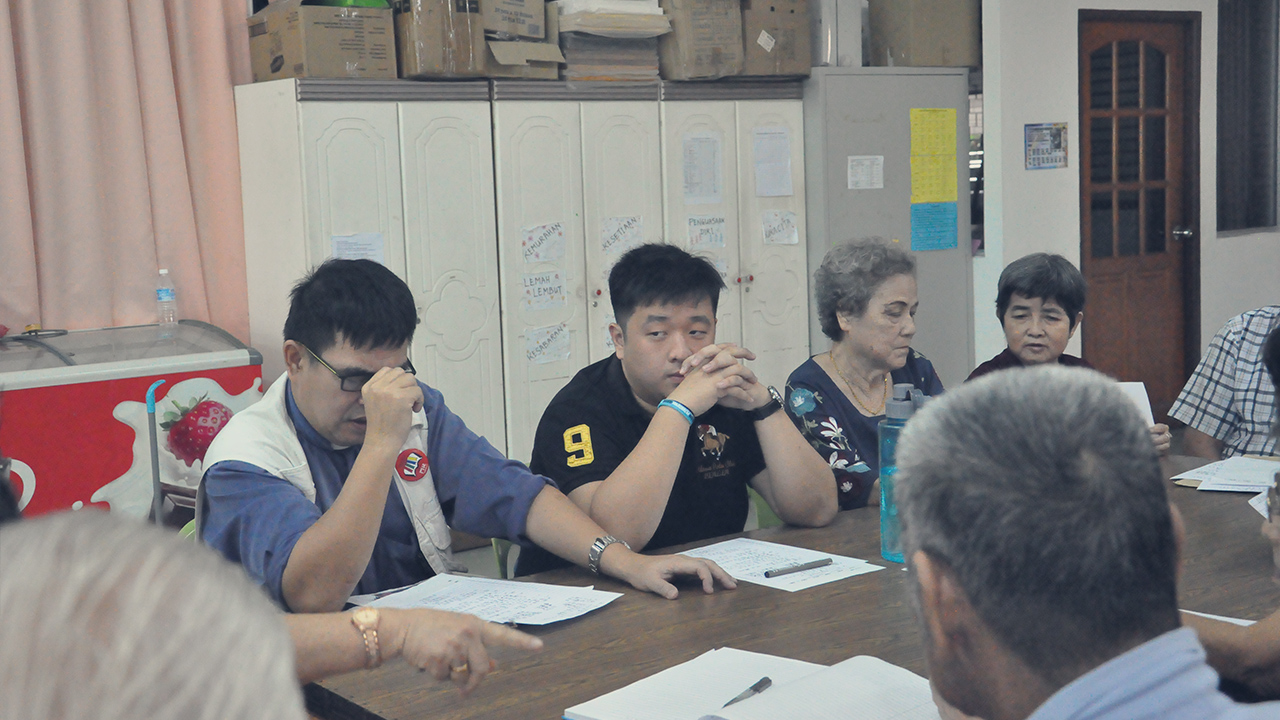 Written by Wei You Zhen (Church Xin Fu Yuan)
The Evangelism Band has been established for 84 years. Looking back at Dr. Song Shangjie's work in 1936 when he came to Sibu to open up wasteland, it is admirable and nostalgic. After he founded this band, the preaching of the gospel has become countless today. The evangelism bands were established in various churches, and the evangelism bands exist today. Therefore, the monthly gathering to promote the evangelistic ministry is based on historical records. At that time, Dr. Song led an eighty evangelistic group with a total of 464 members. Regardless of you and me, the correspondence was reasonable, in order to save the soul. Plant the seeds of the gospel and be enlightened by the Lord's Holy Spirit. This evangelistic work was extended to all churches, and evangelistic teams were formed to continue the great commission of evangelism. For the evangelistic group composed of members of the churches, only Sibu district still continues to promote the gospel ministry.
In the past eighty years, we should recall the good example and give thanks of the great deeds of the patriarchs and saints of the Christian Mission, which has brought us a lot of help.
I recalled a scripture of Dr. Song to encourage everyone, 2 Timothy 7-8: "I am not finished my race yet Lord. Keep my feet firmly on the rock and my eyes ONLY on you til the race fight is over. "
I sincerely hope that more young generations will join the Evangelism Band to inherit Dr. Song's legacy and spread the gospel to the public. I hope that the revival of the spirit will never be burned out, eternally radiant and glorious.
Finally, I will share with you in 1 Corinthians 15:58: "Therefore, my dear brothers and sisters, stand firm. Let nothing move you. Always give yourselves fully to the work of the Lord, because you know that your labor in the Lord is not in vain."
基督徒布道团已经成立八十周年了,回顾一九三六年宋尚节博士来到诗巫开荒布道的工作了,令人敬佩与怀念,因他创立此团后,福音传扬,才有今天数不尽的布道团成立在各个堂会,才有今天布道团的存在。所以每月一次的聚会来推广布道事工,都有根据历史记载,当时宋博士带领八十队布道团,团员共有四百六十四人,不分你我,通信合理为了拯救灵魂,到处撒下福音的种子,蒙主圣灵的光照。这布道事工推广至各堂会去,成立布道队,继续完成传福音的大使命。由各堂会会友所组成的布道团,目前只有诗巫区仍然继续推行传扬福音的事工。
在过去八十年岁月中,我们应当回想起基督徒布道团先贤先圣的立功伟绩好榜样,带给我们很大的帮助,要献上感恩。
祈求神怜悯我们,赐下圣灵恩膏所有的团员再一次复兴的或燃烧那软弱与信心冷淡的弟兄姐妹,在神国里的事工上,显出祂奇妙的作为,使用我们去完成祂的使命。盼望大家都能从祷告拖住布道团的扩展事工,拯救那更多的灵魂,荣归主名。
怀念宋博士的一处经文与大家共勉之。提后四7-8:『 那 美 好 的 仗 我 已 經 打 過 了 , 當 跑 的 路 我 已 經 跑 盡 了 , 所 信 的 道 我 已 經 守 住 了 。 從 此 以 後 , 有 公 義 的 冠 冕 為 我 存 留 , 就 是 按 著 公 義 審 判 的 主 到 了 那 日 要 賜 給 我 的 ; 不 但 賜 給 我 , 也 賜 給 凡 愛 慕 他 顯 現 的 人 。』
深盼卫理公会基督徒布道团能有更多的年青一代加入,继承宋博士的遗志,将福音广传,但愿复兴的灵,永烧不尽,永绽光芒,荣光四射。
最后,我以哥林多前书十五58节与大家分享:『所以,我亲爱的弟兄们,你们务要坚固,不可摇动,常常竭力多做主工,因为知道,你们的劳苦在主里面不是徒然的。』
07/05/2022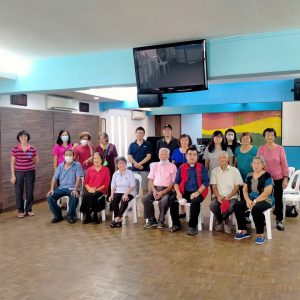 佈道团招募新会员(6 位新人参与)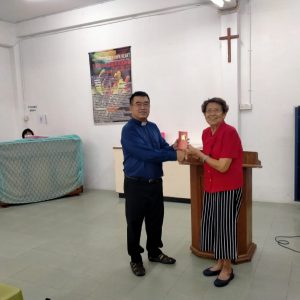 黄贵桃姐妹90岁生日,佈道团赠予红包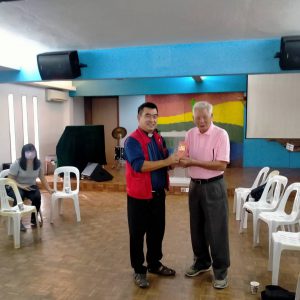 汤启光弟兄90岁生日,佈道团赠予红包

曾传拔弟兄 招募活动分享

汤启光弟兄 招募活动分享

刘会先牧师(佈道部干事) 招募活动分享
04/06/2022 疫情后的首次聚会(19人出席、3位新团员)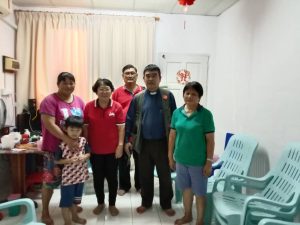 刘会先牧师与布道团林忠莺姐及明丹明元堂傅立品布道委员会执事,
何月美会友帶領林兆珠姐妹信主。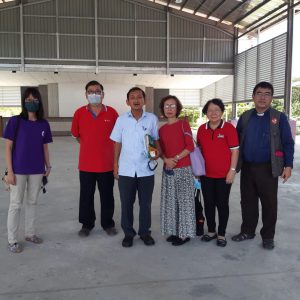 布道团主席曾传拔与明元堂牧师黄曉婷及团員合照
10/12/2022 布道团前往民丹莪教区布道探访
Evangelism Band'S members
We welcome everyone who are burdened to join our evangelism band and serve the Lord together.